Spatial planning for social distancing in the workplace
As office based organisations begin to anticipate the lifting of the Coronavirus imposed lockdown and the government moves towards a phased reopening of the economy, business owners and office managers will need to ensure that employees can return to their offices in a way that is safe and that fully embraces strict social distancing requirements. This is likely to have major implications for how organisations run their businesses and on office based staffing levels, particularly if business premises are unable to safely accommodate the same numbers of staff as prior to the COVID-19 outbreak.
'BACK TO WORK PLANS'
Most organisations will need to re-evaluate their existing space planning layouts to take account of social distancing, and many will need to develop new layouts to provide a safe working environment for staff and visitors. The RMI Spatial Planning Team have been considering some of the key aspects that office based businesses will need to consider as part of developing their own 'Back to Work Plans' and these are set out in this new document.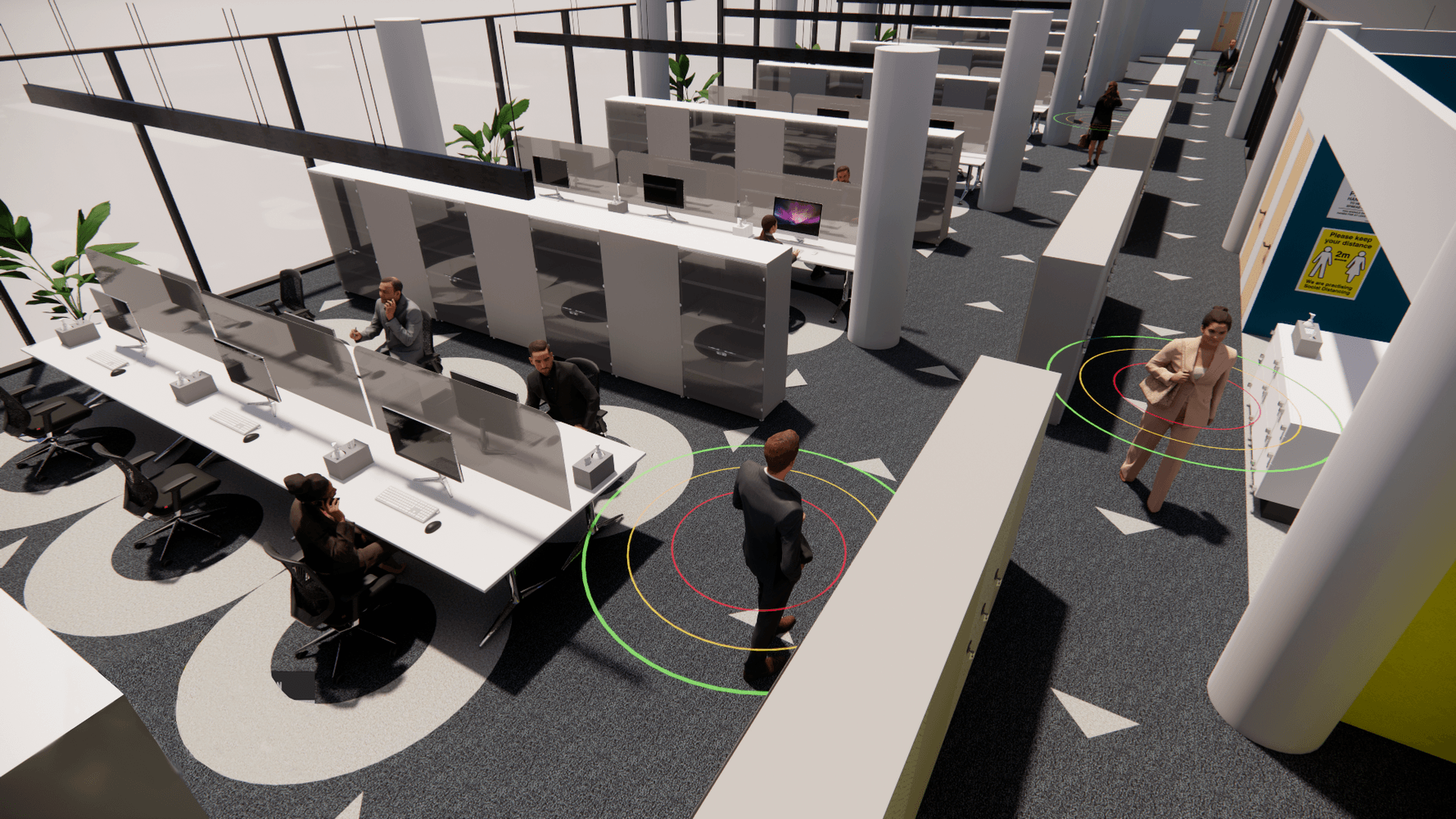 If you would like assistance in preparing plans to adapt your offices to achieve social distancing please get in touch.
Contact: jmcnally@rmi.uk.com